LANDSCAPES AND SEASCAPES
LAND & SEASCAPES 1
This gallery will take you to relaxing seaside vistas, beautiful gardens and faraway places. Remember, anywhere can be Paradise... it's up to you!
CLICK ON PICTURES FOR LARGER IMAGES
BREEZES ARE BLOWIN' IN FROM THE GULF- TIME TO HUDDLE IN THE BLUE BEACH CHAISE - FRONT ROW SEATS FOR THE SHOW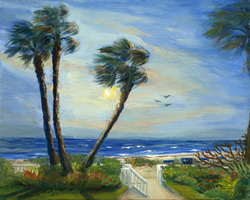 "BREEZY BEACH" Acrylic on canvas 16x20 original $800
THE GARDEN PATH WEAVES THRU LIFE, LEADING US TO THE DIVINE LIGHT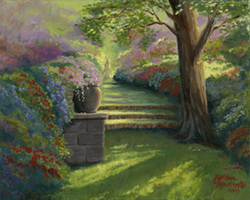 "GARDEN STEPS" Acrylic on canvas,16x20 original $900
DIRECTIONS FOR FUN: TAKE THE SUNNY WALKWAY PAST THE FLOWERS TO THE BEACH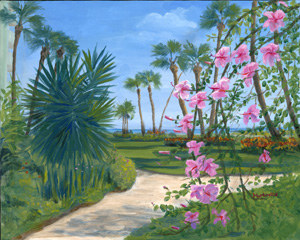 "TIKI ESCAPE" Acrylic on canvas 16x20 - $800
OUR FAVORITE COFFEE SHOP FROM LONG AGO - EARLY MORNING WARMTH ON A CHILLY DAY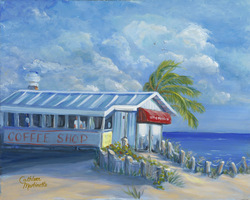 "BEACH PATH" Acrylic on canvas, 16x20 - original $800

NORTHERN COASTLINE OF MAINE, POWERFUL ENERGY THERE.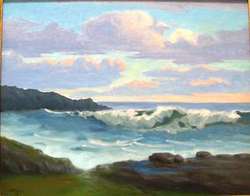 "COFFEE SHOP" Acrylic on canvas, 16x20", original $800

NORTHSHORE OF PUERTO RICO - WAVES CRASH ONTO THIS UNTOUCHED, TIMELESS SHORE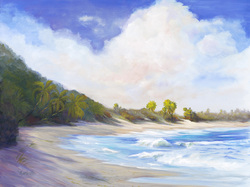 "ROCKY SHORES" Acrylic on canvas, 16x20 original- Private Collection

PARADISE ARTWORK
P.O. BOX 22, INDIAN ROCKS BEACH, FL 33785
Free Art Newsletter! Click here and put 'newsletter' in the subject: Cathleen@ParadiseArtwork.com